Chateau Homes services both the local and export markets. Houses have been built in Indonesia, USA, Japan, South Korea, China and Europe.

Pre-fab homes:
Chateau Homes will provide part or all of your house, from pre-cut floor joist packages, wall panels, roof systems, to turn key homes. Chateau Homes represents the Nascor line of I joists.
Chateau Homes customers include developers with multi family projects to tract housing, contractors who like to simplify their buying procedures, and home owners who want to get involved in building their new home with an environmentally conscious point of view.
Featured on ABC's Extreme Makeover Home Edition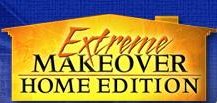 CLICK HERE FOR IMAGES
Supplier of the new house for the
The Imbriani Family, San Bernadino CA